"And now a few words from our customers..."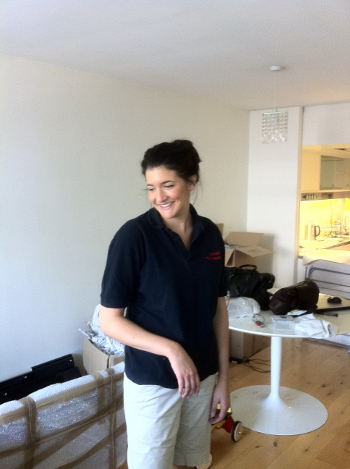 London Total Removal Services is committed to providing a high level of service. We pride ourselves in the approach which we take with our customers, as we are fully aware of how stressful moving home can be. The following comments have been made by our customers over the last few months. We hope that this will give you an indication of the level of service that we provide.
"We used Total Removals for the first time about 3 years ago when we moved from one side of London to the other. The team was fast, efficient, friendly, but also highly professional. Total Removals really took the stress out of the move for us. We were so impressed that when we moved again recently, this time leaving London completely, we asked Total Removals to handle our move again. If anything this move was even better. The team was just as brilliant as the previous time and did a fantastic job organizing not only the packing of our contents, but really went the extra mile to make sure that the logistics were taken care of in the most convenient way for us. If what you're looking for in a moving company is a highly personalized and totally professional, but also friendly service, I cannot recommend Total Removals highly enough."
Stanley Jones, Deutsche Bank, London
"We moved into our Barbican flat in December - I was 3 weeks away from giving birth and Total Removals did an excellent job. As part of their service they offer a small freebie at some later stage - say you need a sofa or single piece of furniture moving - so I bought a cotbed on ebay and Total removals collected it for me from Wimbledon. But when they arrived here they also assembled it for me - a not inconsiderable task (think 3d krypton factor) that required downloading the instructions from the internet! With a now six month old this was fantastic. Can I just say how fab they are."
Helen Herman, the Barbican
"Just wanted to send a note to say thanks to everyone. I was really impressed with the friendly and efficient manner in which your comapny dealt with my move. It was stress and hassle-free!"
Mr Craig Inglis, Marketing Director John Lewis, formerly Marketing Director Virgin railiways - who we have moved three times!
"Well hardly a surprise to me, but another excellent job by Charlie and his team last Wednesday / Thursday. It's always difficult to impress when expectations are high (after last time), but your lads really did a truly excellent job and soundly beat my expectations for service: Arrived on time, worked very efficiently, fantastically polite, courteous, and helpful. True professionals. Nothing - and I mean nothing - was badly packed, broken or lost. A real achievement. So thank you once again Neil. For fitting us in, for the price you charged and most of all doing a really excellent job. Again."
Matthew Beesley, Trinity Street Asset Management, after we moved him for the third time in 2010. Matthew previously worked for JP Morgan.
"We have used the services of Total Removals on numerous occasions over the last six years primarily in the Kensington & Chelsea Areas. I was particularly impressed with the way you were able to handle the packing process whilst I was at work knowing everything would be neatly packed up and labelled on my return. Your guys knew exactly what to and not to pack and made the whole process amazingly stress free. It was reassuring to see that you have retained the majority of your staff after so many years, and this is quite remarkable in an industry that typically has a high turnover of people."
Matthieu Gervis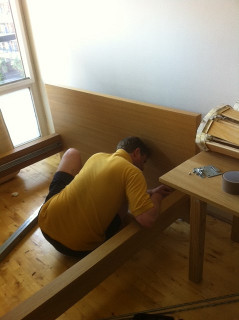 "I just wanted to thank you and your team for a totally stress free move. Having to organise removals on my own and not being familiar with London based removal companies I was very apprehensive. Thankfully , on the advice of my colleague I contacted you guys and what a wonderful company you turned out to be!! I really thought old fashioned customer service was a thing of the passed. Your team were smart, motivated and extremely professional throughout the entire proceedings. They did not even complain (and I think they were entitled to) when they were kept waiting over three hours for the keys as a result of a legal hitch. I will certainly recommend you to all of my firends and work collegues."
Ricci Newman, UBS Global Asset Management
"I wanted to say thank you very much indeed for moving us into our new home last week. I was so impressed with the way the move was handled - particularly as there were three locations being moved which didn't make it straightforward! It ran like clockwork and it really helped to remove the stress out of moving, or at least most of it! The team were very hard-working and good-humoured. After experiencing surly removal men of old, it was a joy to have such good-tempered people on the job. There were no signs of irritation, even after almost 12 hours of packing and lifting on the first day. Everything was very carefully packed and moved, and nothing at all was chipped, scuffed or broken. I am so pleased that my father recommended Total Removals, and I shall have no hesitation passing on the recommendation."
Victoria Rowlands, Legal Counsel, ACE European Group
"I just wanted to say that your lads today did an absolutely brilliant job. They were efficient, courteous, helpful and really quite superb. I will not hesitate to recommend you to all my barrister friends and family. It was the best removal service I have ever experienced. Thank you so much."
Neil Calver QC, Brick Court Chambers, London on his move from London SW10 to London W1
"We just wanted to write to say a big thank-you to you and your team for the efficient service that you provided. The day ran like clockwork!"
Mr Nigel Wick, Partner at Holman Fenwick Willan HFW, previously Lawrence Graham Solicitors, WC2
"I just wanted to reiterate our thanks for all your help on Friday. Your team were efficient, professional and friendly, not to mention knowledgeable - even the fridge-freezer that took a lot of manoeuvring to get in the house seemed to pose no problem for you! I know who we?ll be calling when we move again!"
Sophie Ashcroft, Investment Writer, New Star Asset Management SW1X 7NE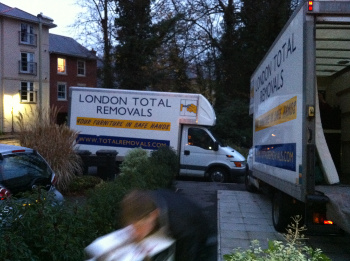 "Total Removals made moving house a stress-free experience. Their professionalism in packing, moving and setting up the new house was exemplary. We were so happy with their service on our first move that we didn't look at anyone else for our second move to our final house."
Williams Lyons, Abbey Financial Markets
"I would like you to know that your team who moved me last week were quite excellent and I would certainly recommend your company to anyone else. It?s a pleasure to deal with a business which does as it promises when it promises and provides a good team."
Humphrey Price, London & Stamford Investments Ltd
"I can 100% recommend Total removals. They were recommended to me by another BNP employee and they were superb. I have since recommended them internally and the feedback continues to be excellent. In short nothing is a problem for them, totally professional and trustworthy and competitively priced."
Francesco Berni, BNP Paribas
"Many thanks to all the staff at Total Removals who carried out my relocation with a high level of professionalism and courtesy."
Shonagh Ross, Lawyer, Clifford Chance
A new approach to moving
London Based domestic remover with high quality storage facilities

Fixed prices only ABSOLUTELY no hidden extras

Regular Male & Female uniformed staff only
Family Business, Established since 1999
Click here for a same day quote!
Or call us on 0208367 8348!