The Total Team Pages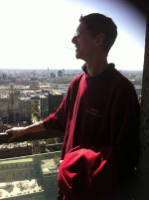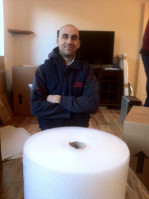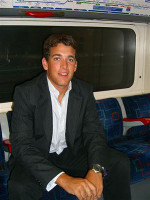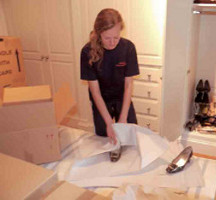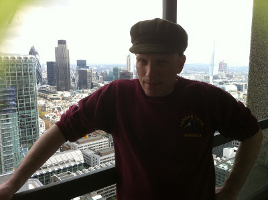 Welcome to the Total Removal Team Noticeboard!
This page has been designed for the Total staff to create a better system of communication so that every member of the team feels part of the company. It provides informaion on a variety of areas from social events to the important issue of health & safety.
These sites belong to you as a valued member of Total Removal Services. We hope that you all enjoy the site and look forward to hearing your suggestions.
February 2013
Congratulations to ex-employee Dean Garside who recently announced his engagement (via Facebook) from Australia. His intended is called Jess. They are coming back for a visit in the Summer so we will obviously celebrate with them then.
In other news our very own Johnny has finally bought his first home having been moving other peoples for the last 14 years. His was able to emphasise with our customers now as they were many last minute hitches. Sadly he picked the busiest week to complete a s he will have to wait another week for a free move as we are fully booked! Neil (the boss) has been generous however in lending him his double camping air bed.
Congratulations Daniel and Simon!
Congratualtions to Daniel Camara who has just gratuated in English at Brighton University.
Also a big farewell and massive thanks to Simon Ranauro who has gratuated from Exeter university with a 2:1 in Structual Engineering. He has alreadty secured a job and worked with us for four years whilst studying for his degree.
Bye Dean & Sam Fairwell...
and big thank you to Dean Garside who passed his HGV1 and going off doing international removals for Interdean Relocations (no connection!). He will also be sadly missed having worked for over five years for total removals. Sam Colman has also parked his barrow and has gone off to work for PGL the outdoor sports/holidays for young people specialists.
Well done Julia!
Everyone at Total Removals is delighted to be able to congratulate Julia Hall on passing her MSC in Natural Science - from Trinity Hall, Cambridge, no less!! Julia has been working as a packer for the past 5 years whilst studying her 2 degrees. We wouldn't like to guess how much she learned about Natural Science while working along side the Total crew!!!
Pedal Power!
Our long standing support of our local 19th Enfield Scout group is set to continue in 2013. This time we are embarking on a fundraising cycle trip from London to Hook in Holland. We'll be setting off in June and hoping to make the trip in 4 days. After the success of our last cycling epic to Paris we are looking forward to getting back in the saddle and helping to support the boys and girl of the 19th.
Run for it!
Not content with offering the best service around, now Total Removals is determined to be the fittest removals team around too!! Meet us every Sunday at Trent Park (10am) to join the Total Removals running team!! So far Charlie, Johnny, Neil & Dan have already signed up, but we always have room for more Total Removals staff who want to get fit!!
Xmas Party 2013
Since this year is our fourteenth anniversary we are hoping that a few old faces will make it along to our Christmas celebrations to share some of their 'wisdom' with the current team! Please can you email your preferences for dates asap.
It's Our Birthday!
Hard to believe, but Total Removals is going to be 14 years old this year!!! August 28th 2013 is the date and seems like as good an excuse as any for a party and bbq! Festivities start at 8pm at the 19th Enfield Scout HQ. See you there!!
Another party!
Why have one party when you can have two?! We hope to get together in May to celebrate the engagement of Dean and Jess. Cheers guys!
Tuck in Cameron!
Here at TRS we take our breakfasts very seriously - as you can see from this picture of Cameron Lyall, the latest recruit to the family business.
A new approach to moving
London Based domestic remover with high quality storage facilities

Fixed prices only ABSOLUTELY no hidden extras

Regular Male & Female uniformed staff only
Family Business, Established since 1999
Click here for a same day quote!
Or call us on 0208367 8348!